Technoblade: The King of Minecraft Content Creation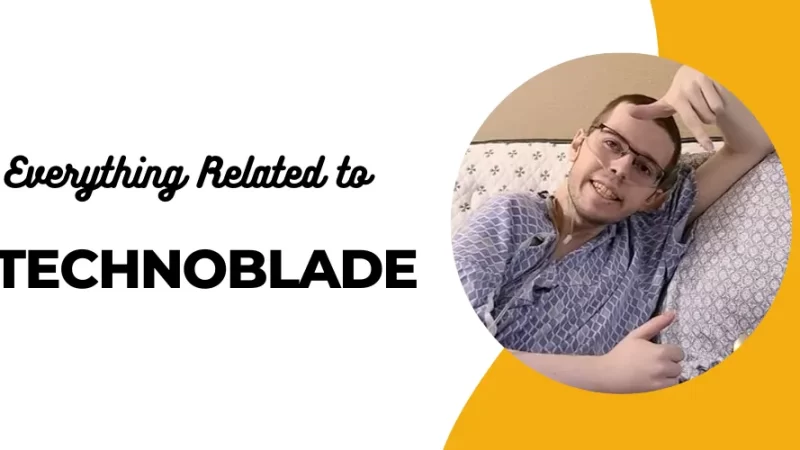 Technoblade, also known as Alexander, was an American YouTuber known for his Minecraft videos, livestreams, and involvement in the Dream SMP. He was widely regarded by the game's community as one of the best Minecraft players. Tragically, Technoblade passed away in June 2022 due to metastatic sarcoma. At the time of his death, his main YouTube channel had reached nearly 15.8 million subscribers.
Early Career
Technoblade first registered and began uploading on his main YouTube channel on October 28, 2013. His content focused mainly on the video game Minecraft, particularly gameplay on the minigame server Hypixel. In 2017, Technoblade beat Minecraft on hardcore mode using a racing wheel controller, showcasing his skill and dedication to the game. He also regularly participated in the Minecraft Championship (MCC) tournaments and won two of them, earning recognition as one of the best Minecraft content creators, especially in player versus player (PVP) events.
Rise to Fame
Technoblade rose in popularity in 2019, following multiple wins in Keemstar's "Minecraft Monday" tournaments, where he defeated multiple prominent content creators in combat. He also became a member of the Dream SMP in 2020, a Minecraft server hosted by the YouTuber Dream, featuring numerous popular Minecraft YouTubers. He began frequently creating content and livestreams on the server, developing a friendly rivalry with Dream and being generally regarded as one of the best Minecraft players.
Personal Life
Born on June 1, 1999, Technoblade resided in San Francisco, California. He was known to have had ADHD. He had dropped out of college to play Minecraft full-time. Throughout his career, Technoblade avoided personal inquiries and interviews to maintain his and his family's privacy, although he occasionally discussed his personal life in his videos. His family continued to decline interviews after his death.
Cancer Diagnosis and Death
On August 27, 2021, Technoblade disclosed that he was diagnosed with cancer after noticing pain in his right arm and a bump on his shoulder. Chemotherapy and radiation therapy proved unsuccessful and his oncologist stated that his arm would potentially need to be amputated. In December 2021, he underwent a successful limb salvage operation. He encouraged his fans to wear face masks and become vaccinated against COVID-19, as it was relevant to his immunodeficiency at the time. On June 30, 2022, Technoblade's father announced on his YouTube channel that he had passed away from the cancer.
Conclusion
Technoblade's contributions to the Minecraft community and his impact on the gaming community will be remembered. He was a skilled and dedicated player, known for his competitive spirit and his charitable efforts. His death was a loss to the community, but his legacy lives on through his videos and the memories of those who knew him.