Tacaz: A Prominent PUBG Mobile Player's Bio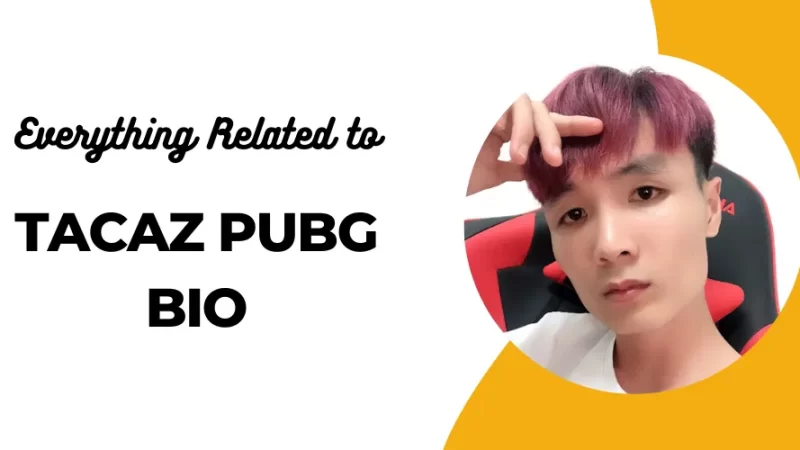 Tacaz is a well-known name in the gaming community, especially among PUBG mobile players. He is a famous player, YouTuber and an influencer in the gaming world. He has a large following of fans who are eager to know more about him. In this article, we will explore the world of Tacaz, including his real name, PUBG ID, age, country, clan, crew, controls, and more.
Tacaz's Real Name
Tacaz's real name is Nguyễn Trọng Tưởng. However, many people refer to him as Tacaz, which is his gamer name and the name he is widely known by. He is from Vietnam and is 21 years old (as of 2021).
Tacaz as a YouTuber
Tacaz is a YouTuber who primarily plays PUBG Mobile and uploads videos regularly. He started his YouTube journey on April 27th, 2019, and has over 6 million subscribers on his channel (as of 2020). He is known for his exceptional skills in PUBG Mobile, which has made him so popular among his followers.
Tacaz's PUBG Mobile Gaming Skills
Tacaz plays only PUBG Mobile on an iPhone 11 and uses a 4 finger claw with a full gyroscope. His gaming skills are so good that he has become one of the most popular players in the PUBG Mobile community.
Tacaz's PUBG ID, Clan, and Crew
Tacaz's PUBG ID number is 5545342200. He is not a member of any clan and has no crew.
Tacaz's Social Media Presence
Tacaz is active on several social media platforms, including Instagram, Facebook, and YouTube. He can be found under the name "Tacaz" on all of these platforms. He also has an email address: ads.takaz@gmail.com.
Conclusion
Tacaz is a popular PUBG Mobile player who has gained a large following due to his exceptional skills in the game. He is a YouTuber and an influencer in the gaming community and continues to upload videos regularly. Whether you're a fan of Tacaz or just curious about his life, this article provides you with a detailed look at his background and accomplishments.