Bailey Sarian – The Queen of True Crime Makeup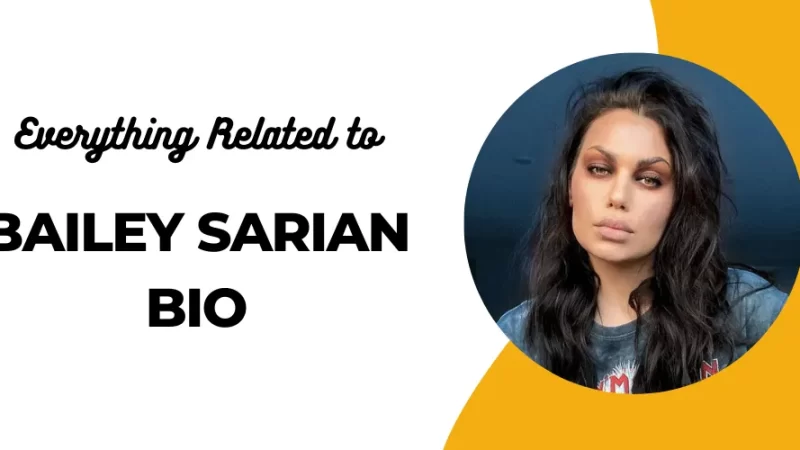 Bailey Brooke Sarian, born on November 26, 1988, is a well-known YouTuber who has gained massive popularity for her video series 'Murder, Mystery & Makeup' and podcast 'Dark History'. She is credited for being the creator of the true crime makeup genre on YouTube and has become a household name in the entertainment industry.
Early Career
Before her YouTube fame, Sarian worked in the cosmetics industry as a social media creator with IPSY and as an employee for popular brands like Sephora and Urban Decay. She started her YouTube channel in 2013, primarily focusing on makeup tutorials and product reviews. However, in 2019, she released the first episode of 'Murder, Mystery & Makeup', which was an innovative idea that gained massive attention and changed the course of her career.
Rise to Fame
The COVID-19 pandemic led to a significant increase in online content consumption, and Sarian's channel saw a massive surge in subscribers. In March 2020, she had 780,000 subscribers, but by the end of the year, she had 3.5 million subscribers, a testament to her growing popularity. In June 2021, she launched her AudioBoom original podcast 'Dark History', which was a huge hit and was widely recognized as one of the best new podcasts of the year by various publications.
Awards and Recognition
Sarian's success has not gone unnoticed, and she has been honored with several awards and nominations. In 2020, YouTube ranked her among the top breakout creators of the year. She received the Creator Honor Award by NikkieTutorials at the 10th Streamy Awards and was nominated for the Beauty subject award. The following year, she won the Beauty subject award at the 11th Streamy Awards. She was also nominated for Makeup Influencer of the Year at the 2021 USA Today American Influencer Awards.
'Murder, Mystery & Makeup' was listed as one of the best podcasts of the week by The Guardian, and 'Dark History' was listed as one of the best new podcasts of 2021 by Las Vegas Weekly, Elle Australia, and Variety. The podcast was also nominated for Show of the Year and won Podcast of the Year at the 11th Streamy Awards.
Personal Life
Bailey Sarian currently resides in Los Angeles. Her mother was a 911 dispatcher, which sparked her interest in the true crime genre. She often accompanied her mother to work and developed a passion for solving crimes and mysteries, which eventually led to her creating the 'Murder, Mystery & Makeup' series.
Conclusion
Bailey Sarian has come a long way from her days as a makeup influencer to becoming a true crime aficionado. Her innovative ideas and unique approach to true crime storytelling have earned her a massive following and recognition from the entertainment industry. With her continued success and growing popularity, there is no doubt that she will continue to be a household name for years to come.