Almighty Suspect Bio: The Up-and-Coming Los Angeles Rapper Making Waves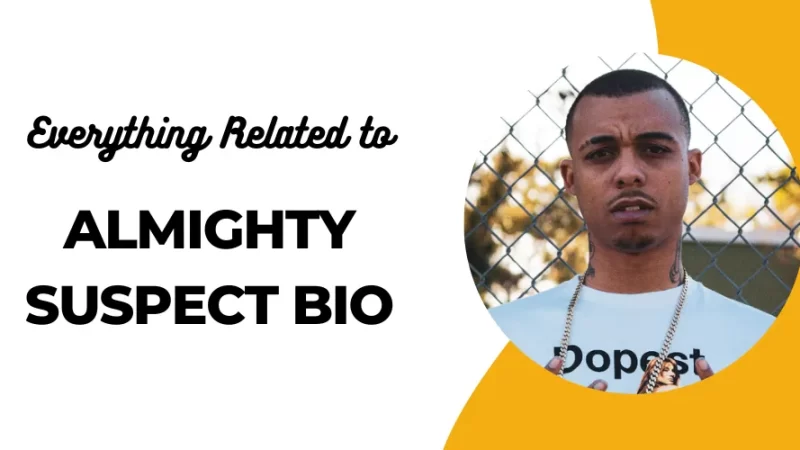 Almighty Suspect, a 25-year-old rapper from Los Angeles, has recently made headlines after a few podcast appearances that have caused a buzz on social media. He has released a couple of musical tracks, including "Big Rolls," recorded in collaboration with AlmightyZay, and "FeelLike," an independent production. In this article, we will take a closer look at the up-and-coming rapper, his background, and what makes him stand out in the music industry.
Almighty Suspect Age and Real Name:
Almighty Suspect's real name is Beron Thompkins. He was 21 years old when he was profiled by Paul Thompson for The Land Mag in March 2019 and is currently 25 years old. His father is Ellay Khule, also known as Rifleman, who was a member of Project Blowed, a revolutionary open-mic night and network of eccentrics.
Almighty Suspect Bio:
Growing up with Rifleman for a father, Almighty Suspect was surrounded by music from a young age and felt that there was "nothing else" he could do "but rap." In his youth, he served time in juvenile hall and lived with his parents between Broadway and Hoover, near the Interstate 110. After his parents divorced, he moved to the Valley with his mother. At the age of 14, he got into the streets heavy and now has a young daughter. In 2019, he was based out of a home studio "a few Expo Line stops west of USC," near Crenshaw and Jefferson, and was described by journalist Paul Thompson as having a "shimmering sense of humor."
Stage Name:
The first half of Beron Thompkins' rap name, Almighty Suspect, is from the hip-hop influenced video game "Def Jam: Fight For New York." The second half of his name came from his friends noticing that the cops were always looking for him.
Recent Podcast Appearance:
Two months ago, Almighty Suspect appeared on the No Jumper podcast opposite Lil Kelpy, where a fight broke out. This event caused further buzz on social media, contributing to his growing popularity as a rapper.
Conclusion:
Almighty Suspect is an up-and-coming rapper with a unique background and musical style. He is the son of Project Blowed alum Rifleman and has a "shimmering sense of humor." With a growing fanbase and a few successful musical releases, it is clear that he is making waves in the music industry and is definitely a rapper to watch in the coming years.