Aberama Gold: The Romani Gypsy Hit-Man of the Peaky Blinders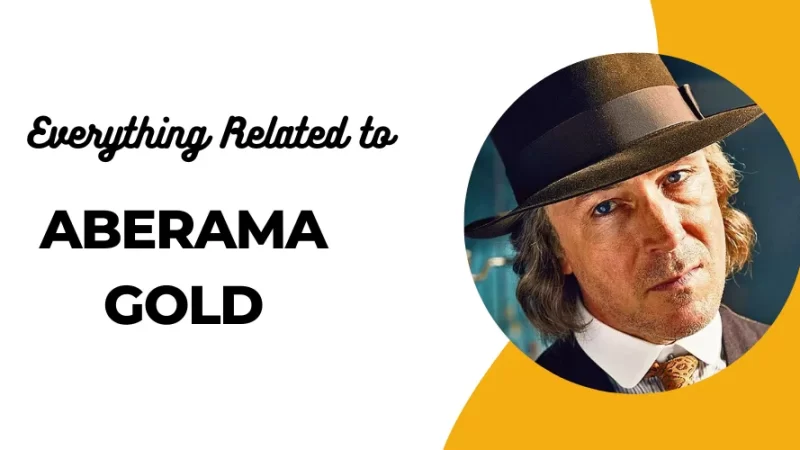 Aberama Gold, a Romani Gypsy hit-man for hire, is a notorious figure in the world of the Peaky Blinders. He is known for his reputation as a dangerous savage who does not care about the rules. In the series, Thomas Shelby hires Aberama to help him fight against the Italian-American gangster Luca Changretta and his vendetta against the Shelby family. However, Aberama's true motive goes beyond just money.
A Short Background History of Aberama Gold:
Aberama Gold was born into the Romani Gypsy community and was also related to the Fury family, making him an Irish Traveller. He had a son named Bonnie Gold and three daughters, with his wife having passed away. Despite his fearsome reputation as a hit-man, Aberama was a devoted father who wanted to see his son become a boxing champion.
Peaky Blinders Season 04:
When Thomas Shelby is in need of muscle to fight against Luca Changretta, he hires Aberama and his crew. Despite the negative reputation of the Gold mob, Thomas invites them to John Shelby's funeral to lure out two of Changretta's local assassins. Aberama and Bonnie succeed in killing the assassins and demand £1,000 as payment. However, Aberama wants more than just money and reveals that he wants Thomas to train Bonnie as a professional boxer.
To test Bonnie's skills, Thomas hires former boxing champion Billy Mills to fight against him. Bonnie impresses Thomas and Arthur Shelby with his skills, and they agree to train him with King Maine. Aberama is then tasked with killing Luca Changretta, but the mission fails and Luca escapes.
Aberama and Polly Gray:
As the series progresses, Aberama and Polly Gray grow closer, eventually becoming engaged. Aberama supports Polly and sends her son Michael into hiding with the Gypsies. They picnic by a lake and share a romantic moment before Polly demands Aberama's knife and warns him not to harm Michael.
Aberama and Bonnie:
Aberama is a proud father and is always by Bonnie's side, even during his boxing matches. In one such match, Bonnie wins and Arthur Shelby announces that Arthur has been murdered by Changretta's men. Afterwards, Aberama joins the Peaky Blinders' party with his son.
Peaky Blinders Season 05:
In the beginning of Season 5, Aberama participates in the assassination of a pimp in East London and tends to Finn Shelby after he takes a bullet. However, his relationship with Thomas begins to cause issues when he is approached by the Billy Boys and shot in the shoulder. Sadly, his son Bonnie is also killed by Jimmy McCavern to send a message to Thomas and the Shelby family.
Conclusion:
Aberama Gold is a complex and dynamic character in the Peaky Blinders series. He may have been a hit-man with a reputation for being a savage, but he was also a loving father and a loyal ally to Thomas and the Shelby family. Despite his untimely death, Aberama's legacy lives on in the world of the Peaky Blinders.